A Chasidic rabbi (played by Jos Laniado) who needs money discovers his talent for tango dancing by chance and has to find a way to dance with the beautiful dance teacher without violating his religious beliefs about not touching a woman other than his wife. He consults a priest, an imam, Sikh religious leaders, rabbis, and HaShem. He deals with loving family and good-hearted people for the most part, except for the gossips. A happy movie with music and dance and humor and good people trying to help and do their best, as well as a multicultural element rarely seen in movies.
One dazzling dance step at a time… "TANGO SHALOM" is an inspiring and joyous celebration of Hasidic Jewish life. An interfaith milestone, this is the first film in history that was a joint collaboration with The Vatican, a Hasidic Synagogue, a Sikh Temple, and a Mosque, which promotes a timeless message of peace, tolerance, and love.
Our Cast Party with the filmmaker and several of the stars of the film was held on March 21. It was recorded and is available on YouTube.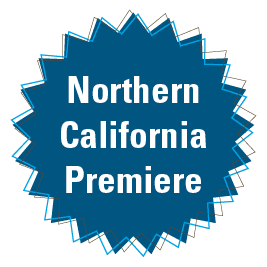 Available: Duration of Festival
Length: 115 minutes
Genre: Comedy
Director: Gabriel Bologna
Country: USA
Year: 2021
Language: English
Awards: Jaipur Critics Best Film, Jaipur International Film Festival; Best Comedy and Best Actor, Jos Laniado, Montreal Independent Film Festival; Nomination Best Film, Editing, Costume Design, Poster at Anatolia International Film Festival, Toronto Film Channel Awards Festival : Best Independent Film.