Tango Shalom will be playing every day during the Festival. Learn more about the film and watch a trailer here.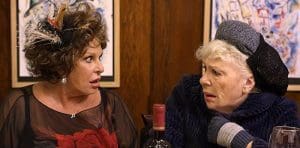 Our Tango Shalom Cast Party was recorded and is available on YouTube.
Meet the director and several of the stars of the film, hear about how the film came to be made, and learn inside details about the making of the film. You may also have a chance to ask questions.
Our special guests include:
When: Sunday, March 21, 2021 @ 12:00 pm (noon) PST
Where: On YouTube
What: The Tango Shalom Cast Party