Please click here for a link to an entertaining and educational discussion of the life and art of Amedeo Modigliani and the film Maverick Modigliani which took place on March 4, 2021.
Maverick Modigliani will be playing March 3-5. To learn more about the film and view a trailer, click here
We are delighted to have two experts on Modigliani, Dr. Ken Wayne and Professor Clémence Boulouque.
.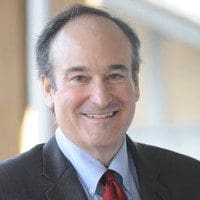 The established art historian, curator and museum professional Ken Wayne has studied Modigliani for more than 30 years. Dr. Wayne founded The Modigliani Project in 2013 to research and chronicle the art and life of Amedeo Modigliani, promote scholarship, and secure the artist's legacy for posterity. As The Modigliani Project's president, Dr. Wayne oversees research and scholarship projects, the Advisory Council's activities, and the Catalogue Raisonné.
Ken holds a Ph.D. from Stanford University; an M.A. in Modern Art from the Courtauld Institute of Art at the University of London; and a B.A. in Art History from the University of California at Berkeley. He also studied Art Law at Stanford University Law School. During his career, Dr. Wayne has curated dozens of exhibitions on late 19th- and early 20th-century art. He has served as Deputy Director of The Noguchi Museum; Chief Curator at Heckscher Museum of Art; Curator, Modern Art, at Albright-Knox Art Gallery; and the Joan Whitney Payson Curator at Portland (Maine) Museum of Art.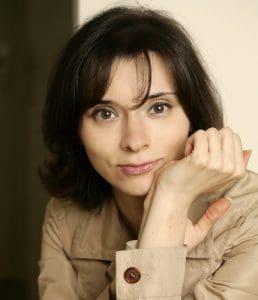 Clémence Boulouque is the Carl and Bernice Witten Assistant Professor in Jewish and Israel studies at Columbia University. She received her PhD in Jewish Studies and History from New York University and was a postdoctoral Fellow at the Katz Center for Advanced Judaic Studies, University of Pennsylvania. A graduate of the Institute of Political Sciences in Paris, she holds a B.A. in Art history and a post M.A. degree in Comparative Literature, and she was a Fulbright Scholar at Columbia University in the master's program of the School of International Affairs with a concentration on the Middle East. Prior to her academic career, Clémence worked as a literary and movie critic in Paris. She is also a published novelist and essayist in her native France. Her interests include Jewish thought and mysticism, interreligious encounters, as well as the intersection between religion and the arts, and religion and psychology. Her latest book, Another Modernity: Elia Benamozegh's Jewish Universalism, has just come out with Stanford University Press. Her new project deals with the significance of Kabbalah in Twentieth Century art and culture, with a specific emphasis on Modigliani and Jewish mysticism.
When: Thursday, March 4, 2021 @ 12:00 pm (noon) PST
Where: On YouTube.
What: A discussion of the film Maverick Modigliani and the Jews of Livorno, Italy.